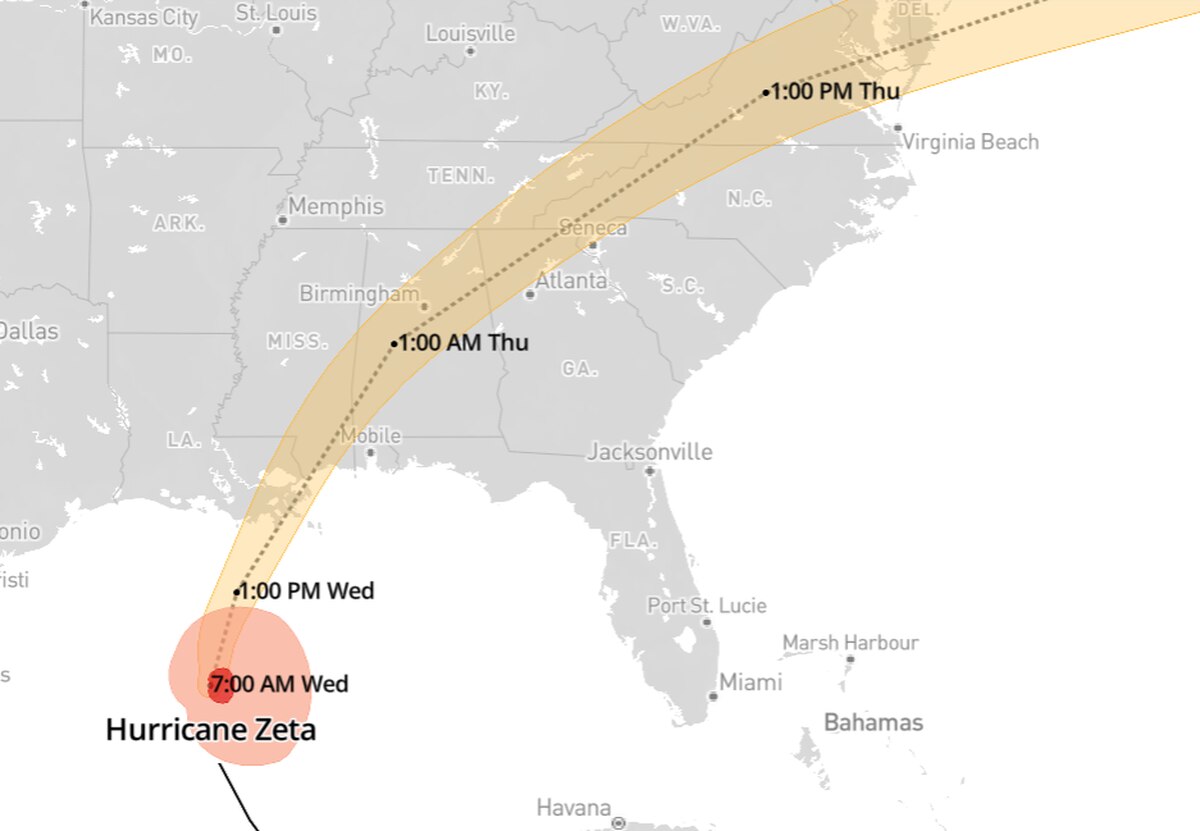 DANVILLE, Va. – The National Weather Service has issued a Tropical Storm Warning for Danville and Pittsylvania County due to the wind threat from Hurricane Zeta. Wind gusts associated with this storm could range from 25-to-35 mph, with gusts up to 50 mph.
But National Weather Service meteorologist Nick Fillo doesn't think Danville will see those wind speeds. He says the higher wind gusts "should be confined to the higher elevations, but even across the Piedmont gusty winds are possible" through mid-day. Fillo thinks Danville will get about an inch of rain in this storm, but there is the potential for 1-to-3 inches of rain, with locally higher amounts possible.
The warning remains in effect until lifted.
All schools in Danville and Pittsylvania County are closed Thursday as a result of the weather warning. There will be no virtual instruction or food truck services in Danville Public Schools due to the potential for power outages.
Zeta came ashore shortly after 5 p.m. Wednesday at Cocodrie, Louisiana, as a powerful Category 2 hurricane. Zeta has since weakened into a tropical storm over central Alabama.
The National Hurricane Center says strong winds are continuing over across portions of the state and the Florida panhandle Thursday morning. Zeta is moving quickly toward the northeast near 31 mph. Additional weakening is expected Thursday.
At least one person was killed as Zeta slammed into the storm-weary Gulf Coast on Wednesday, thrashing the New Orleans metro area with rain and generating winds that ripped apart buildings and knocked out power before making its way through Mississippi and Alabama.