Big Jon grew up thinking he was going to be a professional wrestler, the next "Nature Boy," world champion.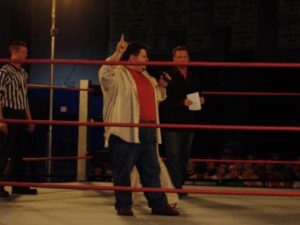 When that didn't work out because he had this fear of being hurt (yes wrestling is "entertainment" but you can still get hurt, BAD) he decided on a career that seemed much safer, radio. Keyword there is "seemed". Over the years Jon has rubbed elbows with country stars, had dinner with Bob Kingsley (CT40) and The Wilkinsons (26 Cents), got drenched with the Bellamy Brothers, (Redneck Girl) talked about the Opry on Bill Anderson's bus, and about the Andy Griffith Show on T. Graham Brown's bus. Actually, he's been on that one twice because Mel McDaniel borrowed it from T. Graham Brown when he came to town for the Shriner's show.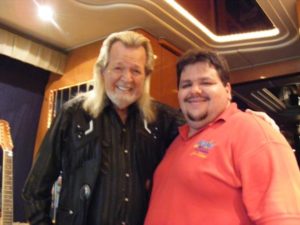 Jon is the one that wakes you up weekdays and parties with you Saturday night (and has for over 18 years) with your favorite classic country requests. It's the "stars and their stories". He's had the opportunity to have really good conversations with some of the biggest names in classic country, including Ronnie Milsap, Joe Bonsall and Richard Sterban of the Oak Ridge Boys, Gene Watson, and John Conlee, just to name a few. We call it the "Saturday Night Cool Classics." Big Jon calls it a chance to go out on Saturday night without his wife arguing about it… I mean because he's working… right? 🙂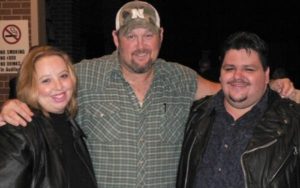 When he's not "playing" on the radio, he's busy "playing" with his three beautiful daughters.
Which he says can be a full-time job on its own!
He's also a Christian comedian.  A great edition for any church or civic group function.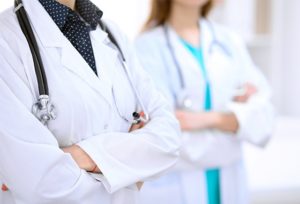 Local nurse Kathy Presley discusses the importance of social distancing and hand-washing to not only protect yourself – but others who are at high risk from COVOID-19.