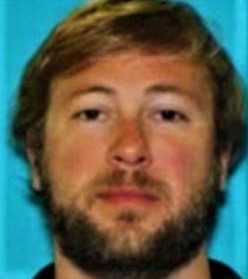 RALEIGH, N.C. (WTVD) — Raleigh police announced Thursday afternoon that they believe the body of William "Andy" Banks, a Raleigh man who went missing over the weekend, has been found in Pittsylvania County, Virginia.
No charges have been filed in the case, but officers said they suspect foul play is involved in Banks' disappearance.
Police said the body was recovered with the help of the Pittsylvania County Sheriff's Office.
The 39-year-old has not been seen or heard from since Saturday when he told friends he was going to the Cameron Village area to meet a man who was interested in buying his SUV.
The body will be sent to the coroner in Roanoke, Virginia, for autopsy and positive identification.
Justin Merritt, 34, was arrested in Danville on Monday and charged with robbery, larceny of a motor vehicle, possession of a firearm by a convicted felon, and threatening the use of a firearm to wit in connection to the stolen range rover that was found under a tarp near Merritt's home.