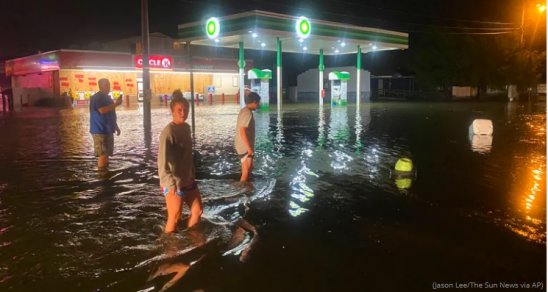 DANVILLE, Va. – A Flash Flood Watch remains in effect for the Danville area through Tuesday evening but the National Weather Service expects the heaviest rains from Hurricane Isaias to bypass the city.
Blacksburg meteorologist William Perry said the storm came ashore late Monday night near Wilmington, N.C. as a Category 1 hurricane after gaining strength from a tropical storm. The storm was located over Eastern North Carolina early Tuesday morning, pushing north in a path toward Greenville. The storm is tracking toward eastern Virginia and to the northern mid-Atlantic.
Perry said Danville could get up to one-and-a-half inches of rain in this storm. The highest amounts of rainfall are expected east of U.S. 29 around Farmville, Charlotte Courthouse, Virgilina and South Boston.
Wind gusts of 20-30 miles per hour are possible east of Danville.
Perry said the Richmond area will receive heavy rainfall in this storm.
The heaviest precipitation in Danville is expected early Tuesday morning but Perry believes "we'll be seeing sunshine by this afternoon."