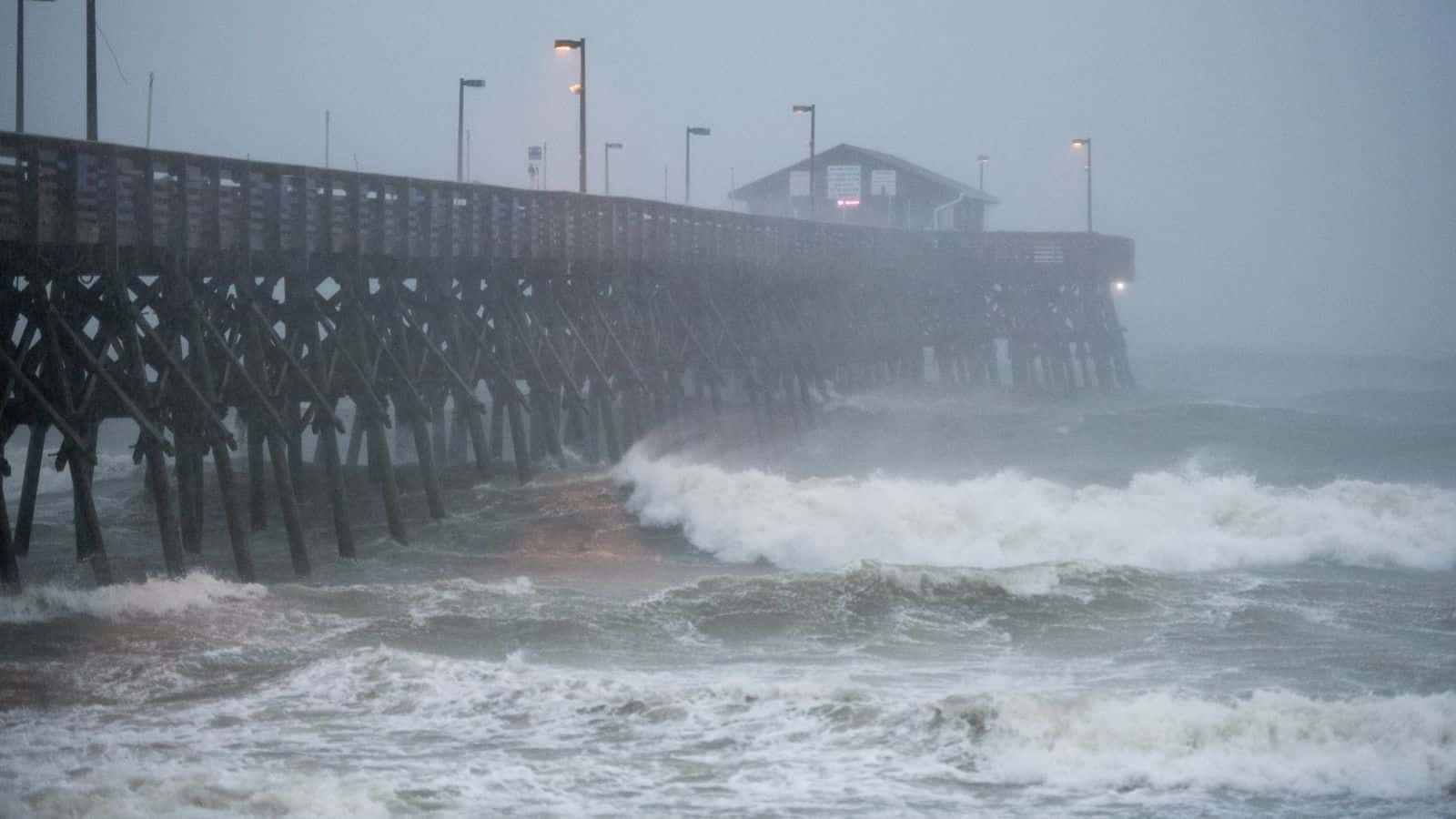 WILMINGTON, N.C. – Isaias hit southern North Carolina as a Category 1 hurricane late Monday night, gaining strength from a tropical storm. Isaias made landfall at 11:10 p.m. EDT Monday near Ocean Isle Beach, North Carolina, with maximum sustained winds of 85 mph.
The storm brought high winds and the threat of storm surges and flash floods.
Tropical storm warnings extend as far north as Eastport, Maine. A warning means those conditions are expected within 36 hours.
It is due to make its way up the US eastern coast towards Washington, Philadelphia and New York, the National Hurricane Centre (NHC) said.
Isaias will only slowly weaken as it spreads those impacts up the East Coast as far north as New England through early Wednesday.
More than 200,000 coastal residents were without power Tuesday morning.
Isaias is expected to be downgraded to a tropical storm as it moves inland but flash flooding is possible as the powerful storm moves across the US mid-Atlantic.
Isaias killed two people in the Caribbean and struck the Bahamas, but remained at sea as it brushed past Florida over the weekend.