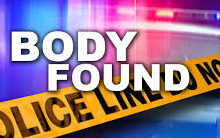 (Martinsville, VA) – Investigators with the Henry County Sherriff's office are investigating a body found in a vehicle behind a laundry mat.  Just before 5:30 Saturday units were dispatched to The Scrub Board Laundry on Rives Road and upon arrival they found an individual slumped over the wheel of a 1999 Honda Odyssey van.
Authorities searched the area and processed the scene.  The individuals body has been transported to the Office of the Chief Medical Examiner for the Western District of Virginia to determine identity and cause of death in the incident.
The investigation is ongoing.  Anyone with information with regard to this incident is asked to contact the Henry County Sheriff's Office at (276) 638-8751 or the Crimestoppers Program.