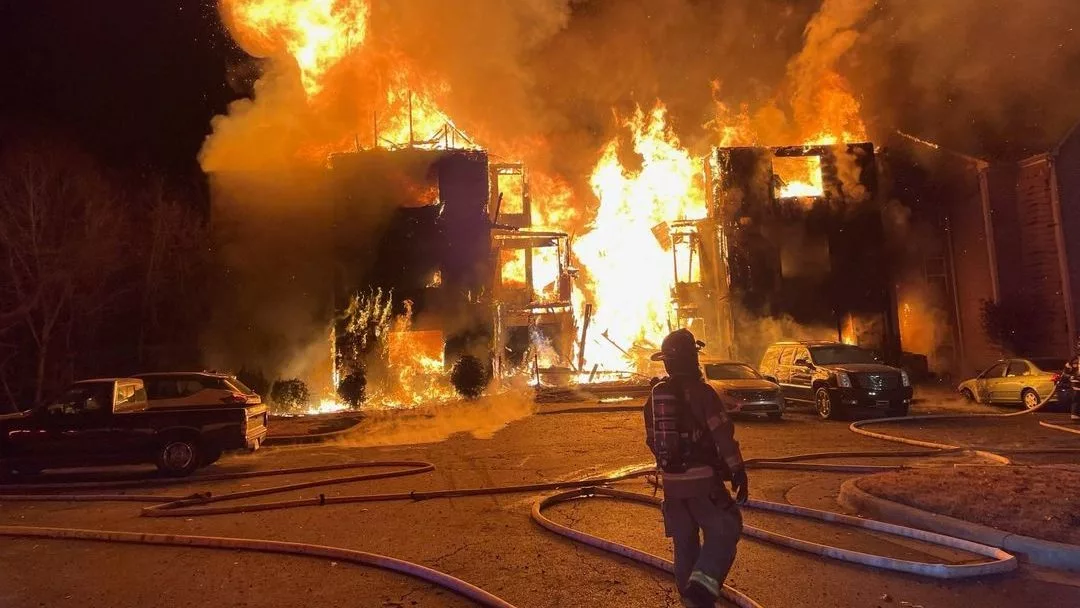 The Pittsylvania County Fire Marshal's office has ruled the cause of the Northpointe apartments fire as undetermined. The fire marshal's office was assisted by the Danville Fire Marshal's office, and The Virginia State Police fire investigator.
Due to catastrophic damage to the apartments involved, cause of fire is being ruled as undetermined. At this time, criminal acts related to the fire are not suspected.
The fire that occurred early on November 12 destroyed 12 apartments and damaged 12 more.