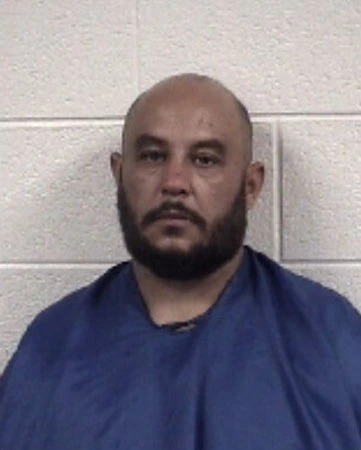 Earlier this week a man was convicted for a double homicide in Rockingham County. 43-year-old Martin Calvin Cox, Jr. pled guilty in Rockingham County Superior Court to two counts of First-Degree Murder and one count of Attempted First-Degree Murder for the deaths of Haneefa Fitzgerald and Kwandre Casey.
On the afternoon of May 24, 2021, Isaac Fitzgerald, his wife, Haneefa Fitzgerald, and their friend Kwandre Carey stopped at the Love's Travel Stop in Reidsville on their way home to Virginia after a multi-day, multi-state motorcycle trip. Once they were finished eating, Isaac and Haneefa got on Isaac's motorcycle, Kwandre got on his, and they left to return home.
As they pulled out of Love's Travel Stop, Martin Cox began following them in a red 2019 Dodge Ram 4500. As they drove North on U.S. 29, Cox caught up to them and fired several shots with a 9mm handgun. All three were struck by the rounds, but Haneefa and Kwandre were fatally wounded.
Martin Cox fled the scene and was apprehended the next day by the Kentucky State Police while traveling through Bullitt County, Kentucky. He was then extradited back to Rockingham County to stand trial.