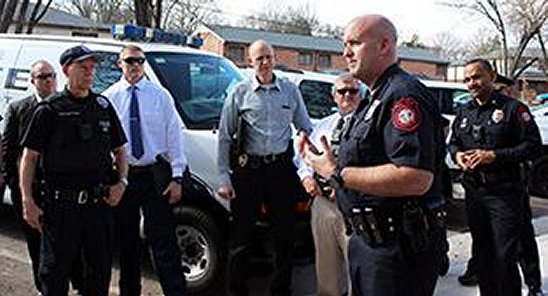 The Danville Police Chief has withdrawn his name from consideration for the same position at a station in Colorado. Danville Police Chief Scott Booth was contacted last month about the Police Chief opening in Aurora, Colorado.
According to the Danville Register & Bee, Booth, who was one of three finalists for the job, withdrew his name on Wednesday afternoon. Booth was named the Police Chief in Danville in 2018 and during his time in the role he's been recognised multiple times for his work.
In 2020 Radford University recognised him for reducing violent crime and improving community relations. Then in 2022 he won the Excellence in Virginia Award for Innovation in Government by the Virginia Commonwealth University L. Douglas Wilder School of Government and Public Affairs.