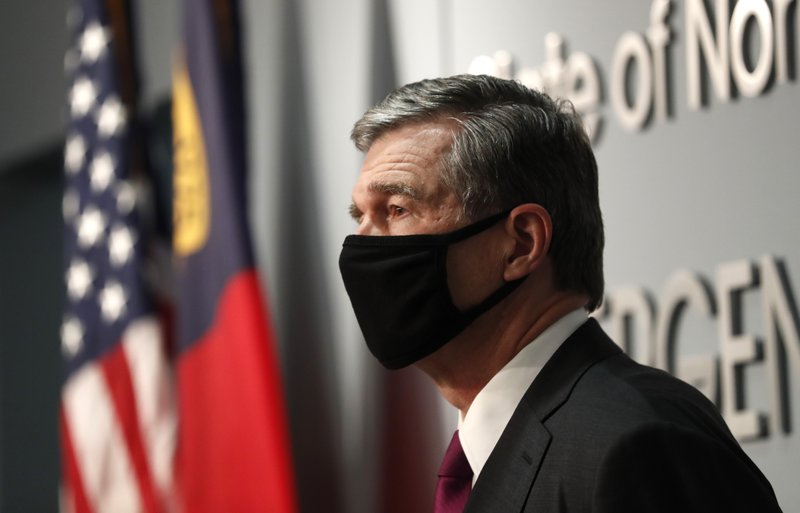 RALEIGH, N.C. – North Carolina Gov. Roy Cooper has issued a new directive to boost mask wearing and tighten business restrictions amid rising coronavirus cases and hospitalizations. Occupancy and mass gathering limits remain unchanged in Monday's executive order.
The state's top public health official, Dr. Mandy Cohen, warns that North Carolina is "on very shaky ground" heading into the Thanksgiving holiday.
Cooper's executive order goes into effect tomorrow and expires Dec. 11.
Businesses and individuals will be subject to fines for refusing to follow the statewide mask mandate, first issued in June. Under the regulations, customers must wear masks at all times in gyms and in restaurants unless they are actively eating or drinking.
Greensboro Mayor Nancy Vaughan took to the podium in Raleigh and reviewed the civil penalties for violating the new ordinance and said hospitalizations are doubling every 27 days. She said 230 people have died in Guilford County since the start of the pandemic. She said Cone Health predicts that — at the current rate — the county could have 100 additional deaths by the end of December.