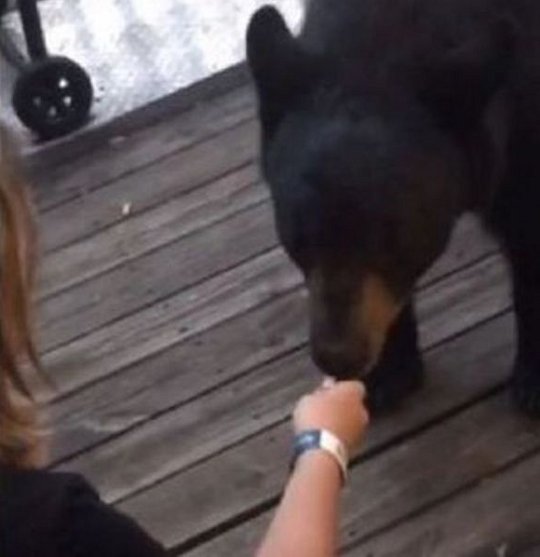 GATLINBURG, Tenn. (Sevier News Messenger) – A Virginia woman who hand fed a black bear while visiting a Gatlinburg rental cabin and then posted the video online has been charged by wildlife officers.
According the Tennessee Wildlife Resources Agency, its officers worked with the Virginia Department of Wildlife Resources to serve 21-year-old Kristin Hailee Farris, of Danville, Va., with a charge of Illegal Black Bear Feeding in Gatlinburg, a Class B Misdemeanor carrying a penalty of up to six months in jail and a $500 fine. Ferris is required to return to Sevier County for booking.
The incident allegedly took place early last month. Ferris later posted it to her TikTok account on September 30, 2020, where it quickly went viral and now has more than 500,000 views. The video shows Ferris intentionally hand feeding watermelon, chocolate and other food to a black bear.
The video made its way onto local Sevier County Facebook groups where users expressed outrage and called for her arrest.