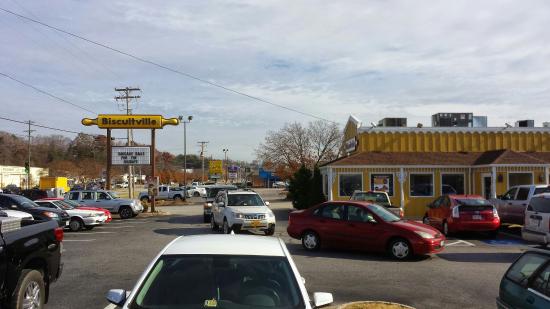 DANVILLE, Va. – After 45 years, Biscuitville has closed its flagship operation in downtown Danville, the first restaurant in a chain of outlets in Virginia and North Carolina.
The Patton Street location closed its doors Sunday. The restaurant was the first built in 1975 by Biscuitville's late founder, Maurice Jennings.
In a news release, the company said "after evaluating this location, we have determined that we are not able to deliver the experience Biscuitville holds sacred… therefore, we made the difficult decision to close the Patton Street restaurant on Sunday, October 18th."
The decision comes just weeks after Biscuitville celebrated its 45th anniversary.