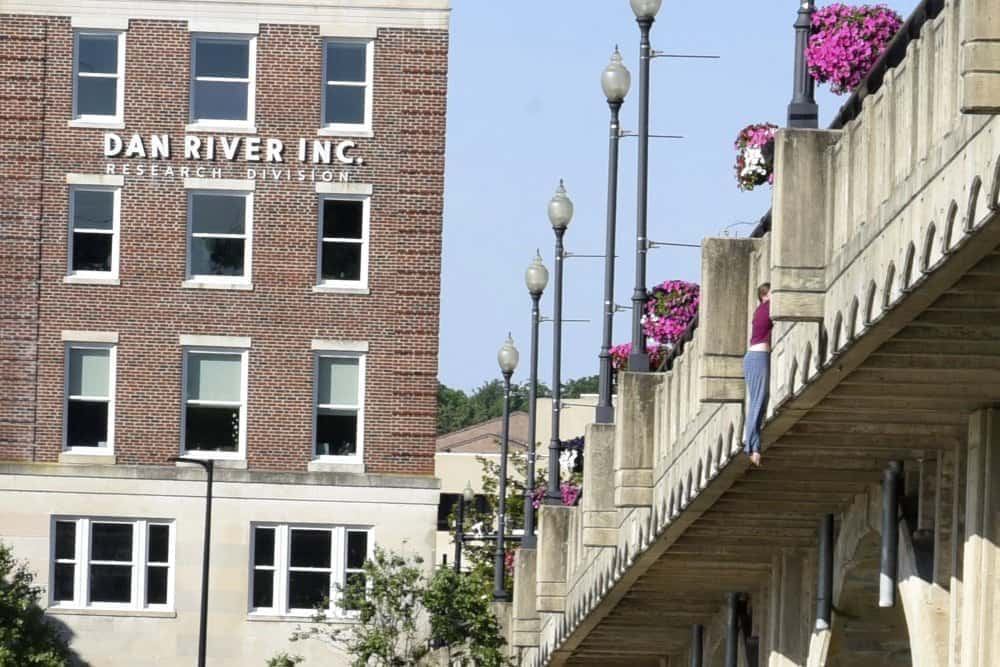 DANVILLE, Va. – A woman was rescued as she dangled over the Dan River Saturday morning.
The Danville Fire Department responded at 7:35 and found a woman sitting on the ledge on the outside of the  Main Street Bridge. One rescue team responded by boat while others swam downstream. A police negotiating team convinced the woman to try climbing back over the railing. In the process, she ended up dangling over the river by her arms.  Rescue personnel were able to hold on to her while a Danville Power and Light worker went over the railing, grabbed the victim, and tied a rope around her.
Both were pulled to safety and the woman was turned over to the Danville Life Saving Crew for treatment. She was taken for a mental health evaluation.
Danville Police said it was the third attempted bridge jump this year.
The second call came in at 2:15 p.m. when a man became stranded after his kayak overturned.  Upon arrival, crews found the man on debris that was underneath the Norfolk Southern train trestle.  Fire Department personnel decided the best option was a high angle rescue from the top of the train trestle.  Norfolk Southern was notified and all rail traffic was stopped.  Fire Department personnel rigged rope rescue lines on the train trestle.  One rescuer was lowered and placed a harness over the man, who was pulled to safety.  There were no injuries.