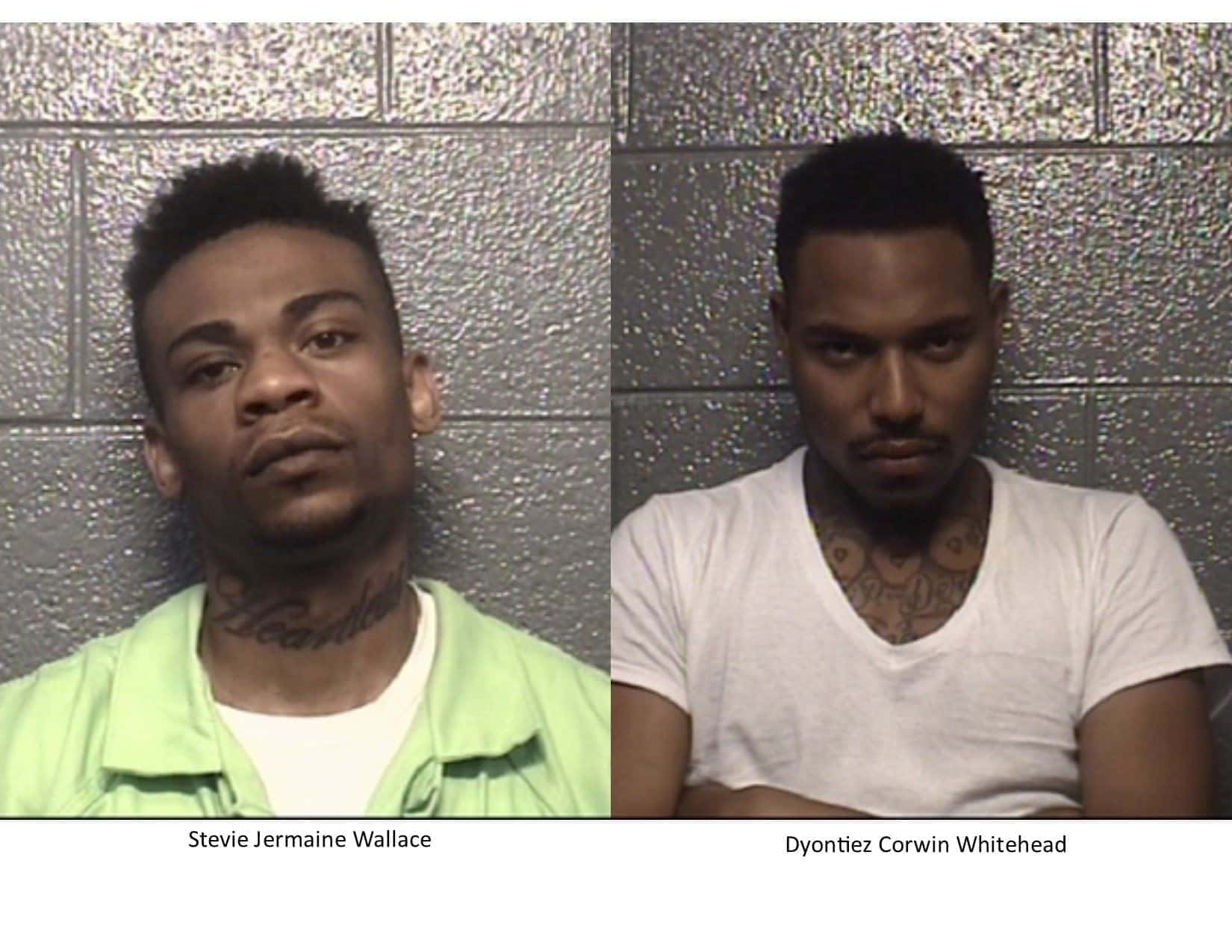 DANVILLE, Va – Two men were arrested after wrecking their car at the end of a high speed chase in Danville Friday afternoon.
Danville Police attempted to stop a black Dodge Charger on Franklin Turnpike near the city limits at 3:45 p.m. The Charger did not stop and turned onto Orphanage Road at a high rate of speed into Pittsylvania County. A short time later, another officer located the car wrecked and abandoned at the intersection of Orphanage Road and Walnut Creek Road in Pittsylvania County.
Witnesses told police the two had taken off on foot. A perimeter was established and Pittsylvania County Sheriff's Office conducted a search. The two were spotted at about 7:45 p.m. and authorities were called. Police identified them as the occupants of the Charger and took both into custody.
Police charged two Danville residents — Stevie Jeffery Wallace, 30, and 25-year-old Dyontiez Corwin Whitehead — with possession with intent to distribute marijuana. They are being held in the Danville City Jail. Police say additional charged are expected.
Contrary to social media reports, Danville Police say that no shots were fired during the incident