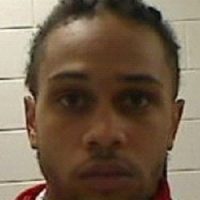 (Ruffin, N.C.) – Investigators have arrested three suspects and are looking for two others wanted in connection with a pair of home invasions and armed robberies at homes in Caswell County.
The residential invasions were committed at a home on the Park Springs Road in Ruffin and on the Brown Road in Gibsonville.
Charges have been filed against five individuals and three have been taken into custody. Autumn Renee Hopper, Tamerek Montez Hairston and Katlin Marie Robinson were arrested Tuesday morning by police in Eden. They were assisted by the Caswell and Rockingham County Sheriff's Offices. Each is currently held in the Caswell County Detention Center under a $5 million bond. Their first court appearance is set for Wednesday in Caswell County District Court.
Authorities say two additional suspects — Lavonte Anthony Blackstock and Khalil Littlejohn — remain at large and should be considered armed and dangerous.
If sighted, call the Caswell County Sheriff's Office or Crime Stoppers at (336) 694-5199.