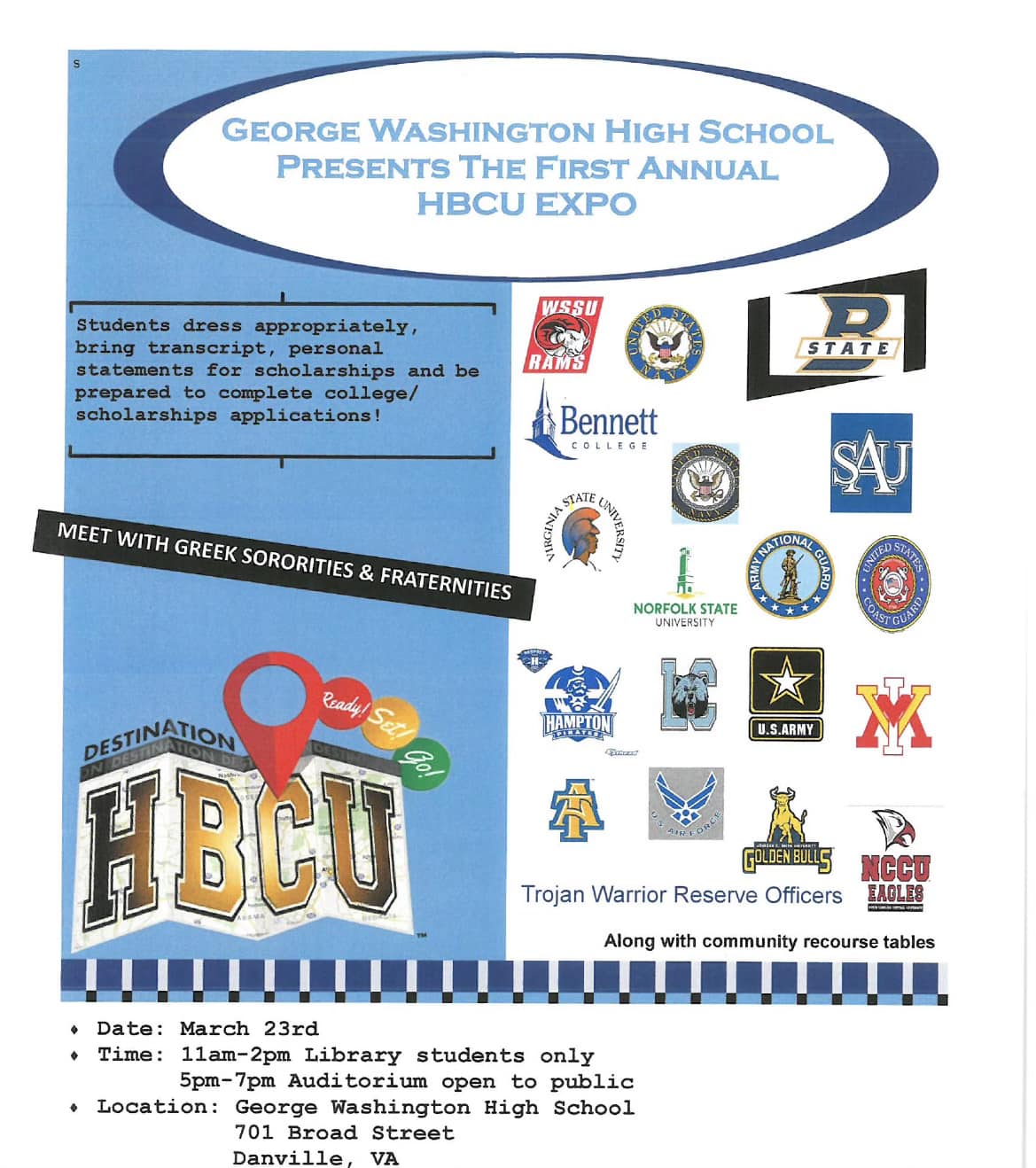 Danville Public Schools is holding their first ever HBCU Expo today, March 23. The expo will be attended by over 20 HBCU's from North Carolina and Virginia.
George Washington High School students will get to meet with the schools from 11 am-2 pm today. From 5 pm-7 pm the rest of the community will get the opportunity to meet with the schools in the GW auditorium.
Students are asked to bring their transcripts and personal essays for possible scholarship opportunities. Admission could be awarded on the spot for some.