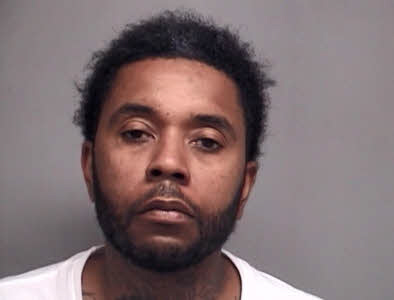 (Martinsville, VA) – In an update to a story we reported earlier this week another arrest has been made in a shooting incident outside of a mexican restaurant.  Authorities were dispatched to the El Parral restaurant around 11pm last Friday night for reports of individuals having been shot.  Two people were killed and another two were injured during the exchange.
During the processing of the crime scene investigators discovered another individual took Orlando Raceem Johnson's gun after he had been shot multiple times by Laquon Moss.  Johnson dies as a result of his injuries.
The individual who took the firearm has been identified as Delano Tomaz Ross, 44, of Martinsville.  Ross has been charged with possession of a firearm by a violent convicted felon and willful concealment of physical evidence both felonies.  Ross is being held in the Henry County Jail without bond.
Investigators are requesting anyone with information please reach out to the Henry County Sheriff's office at 276-638-8751 or Crimestoppers.  A reward of up to $2500 is available through the Crimestoppers program for information related to the incident.