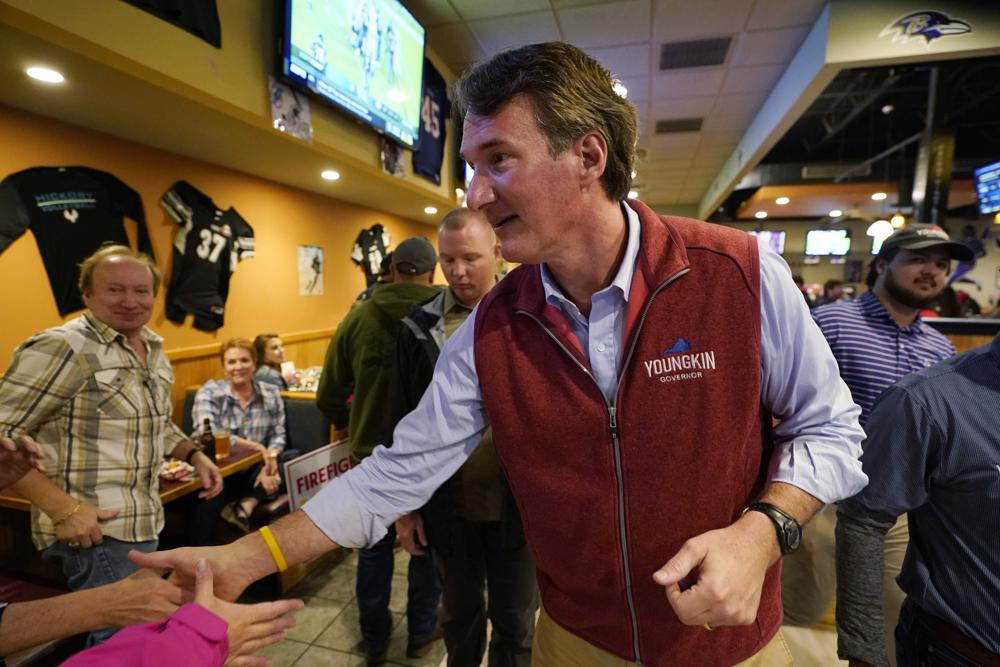 RICHMOND, Va. (AP) — When Glenn Youngkin threw his hat and his cash into the Republican nominating contest for Virginia governor this year, he was a rich former private equity executive with no experience as a candidate, and few insider connections or public political views.
"Most party loyalists and insiders didn't know much about him," said Todd Gilbert, the state House minority leader, who initially endorsed a fellow lawmaker in the race.
Nearly nine months later, Gilbert and much of his party have come around.
Republicans from all factions of the GOP now say Youngkin may be what it needs to help reverse more than a decade of stinging losses in Democratic-leaning Virginia and show a path forward for a national party riddled with division after the turmoil of the Trump years.
In style, the genial, 54-year-old suburban dad who often opens meetings with prayer is nothing like former President Donald Trump, who galvanized a surge of Democratic resistance before losing the state last year by 10 percentage points. Youngkin has proved to be a natural campaigner, both connecting with voters and deftly seizing on dissatisfaction with Richmond and Washington.
There's little doubt his approach is working with Republicans. The former co-CEO of The Carlyle Group has poured millions of his own fortune into an energetic campaign that has peppered swaths of Virginia with red lawn signs and left Democrats increasingly nervous.
Less than two weeks out from the Nov. 2 election, polls show a right race.