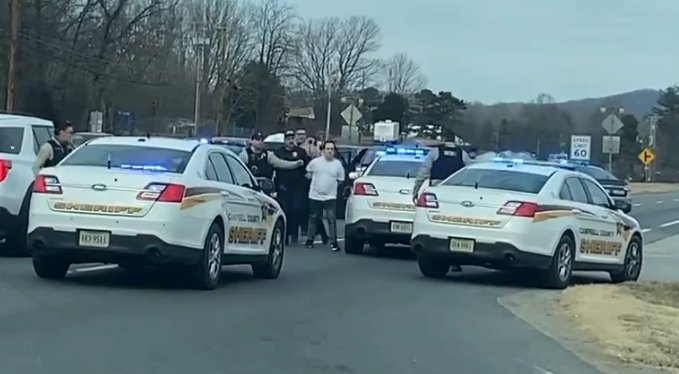 PITTSYLVANIA COUNTY, Va. – A chase that started in Pittsylvania County crossed into several jurisdictions before the car wrecked and a man was taken into custody.
Shane Wilson of Evington, Va. was arrested after losing control of his Nissan Altima, but only after striking a state trooper's vehicle and a car driven by Pittsylvania County Sheriff's Deputy.
According to State Police, the Pittsylvania County Sheriff's Office began a pursuit about 1:30 Sunday afternoon that continued north along Route 29 into Campbell County.
Wilson hit cars driven by two officers before he lost control of the Nissan in the northbound lanes. The Nissan spun around and crossed into the median on Calohan Road.
Wilson was arrested without further incident on an outstanding warrant for a parole violation. He was also charged by state police with multiple felony and misdemeanor counts.
A passenger was also in the vehicle at the time of the pursuit. No injuries were reported.