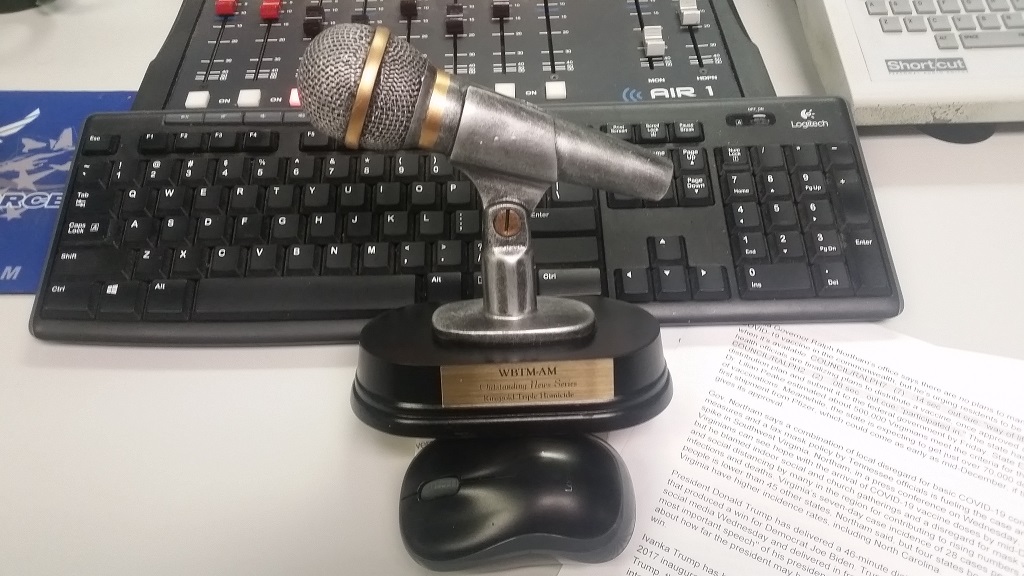 CHARLOTTESVILLE, Va. – The WBTM News Department received a first place award during the 83rd Annual Virginia Association of Broadcasters Awards ceremony. WBTM received the top award in the "Outstanding News Series" category for continuing coverage of a triple homicide in the Ringgold community.
Virginia radio and television stations were recognized for excellence in broadcasting during the VAB presentations, which were made remotely this year because of the pandemic.
Awards are based on projects aired between January 1 and December 31, 2019, and the award categories were broken down by market size. WBTM placed first in the Medium Market Radio News category. WINA-AM in Charlottesville received a second-place award in this category for a two-year retrospective on the deadly Unite the Right rally.
Members of the Colorado Broadcasters Association judged this year's entries.