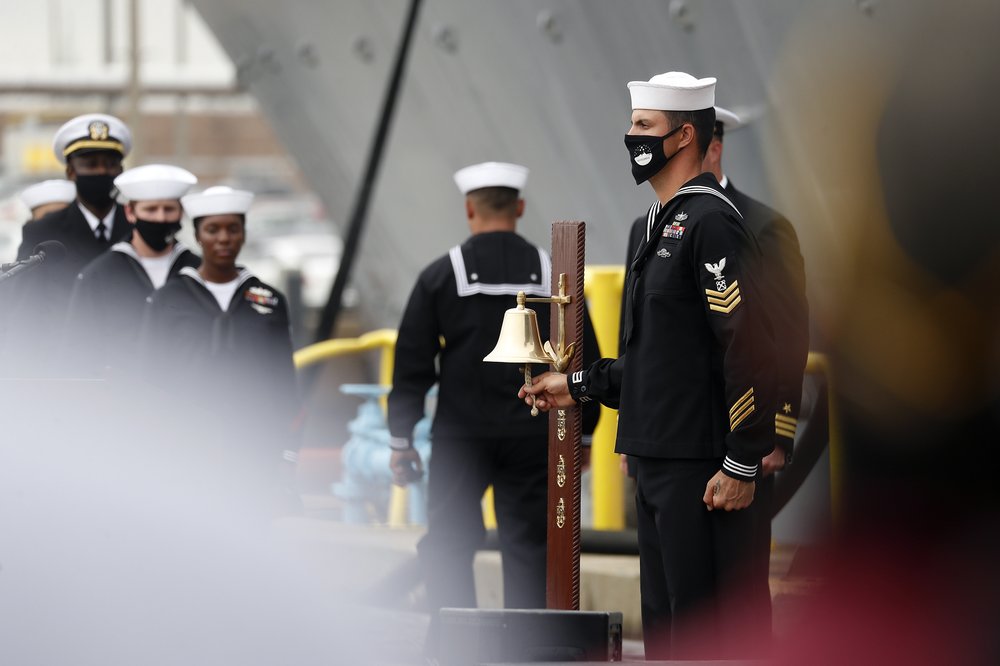 NORFOLK, Va. – A Ringgold native was one of 17 sailors remembered Monday on the 20th anniversary of the terrorist attack against the USS Cole in a port in Yemen.
Timothy Lamont Saunders was 32 at the time and was an operations specialist 2nd class on board the Cole. He was one of six Virginia casualties.
The Cole was attacked by suicide bombers in an explosives-laden boat while refueling at the Yemeni port of Aden.
Retired Adm. Rob Natter recalled how isolated the Cole's sailors were right after the attack and how they were unsure if another attack was coming. But he said the Cole's sailors answered the call of duty that day.
A sailor from the destroyer read aloud each victim's name and hometown. The crew lined up in dress blues on every deck and snapped a salute. A rifle squad fired a three-volley salute. The ship's current captain told the families and old crew members that the 17 golden stars on the bulkhead by the ship's mess line continue to inspire his crew.
The country of Sudan recently agreed to pay a $30 million settlement to the 17 families of the victims. It was in an effort to get removed from the United States' list of state sponsors of terrorism.