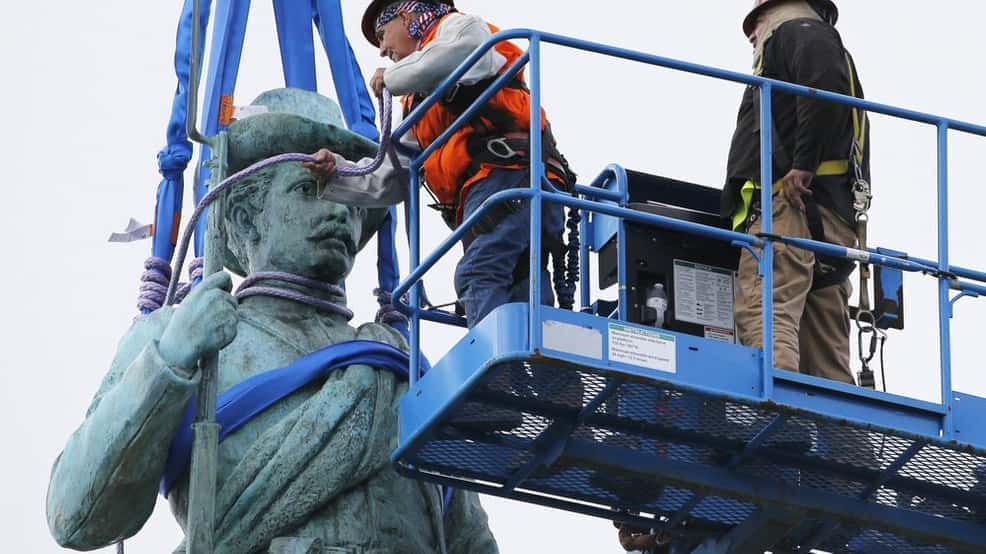 RICHMOND, Va. – Work crews have taken down the Confederate Soldiers and Sailors statue in Richmond. Virginia.
Crews arrived Wednesday morning in the city's Libby Hill neighborhood to remove the massive monument, which depicts a Confederate soldier atop a pillar.
The 100-foot-high statue was installed in 1894.
A statue of Confederate Gen. J.E.B. Stuart was removed Tuesday from Richmond's Monument Avenue, and statues of Naval Officer Matthew Fontaine Maury and Gen. Stonewall Jackson have also been taken down.
Mayor Levar Stoney ordered the removal of all city-owned Confederate statues amid the national protests against police brutality and symbols many see as racist icons.
The biggest monument still standing in the capital of the Confederacy is a huge statue of Gen. Robert E. Lee.