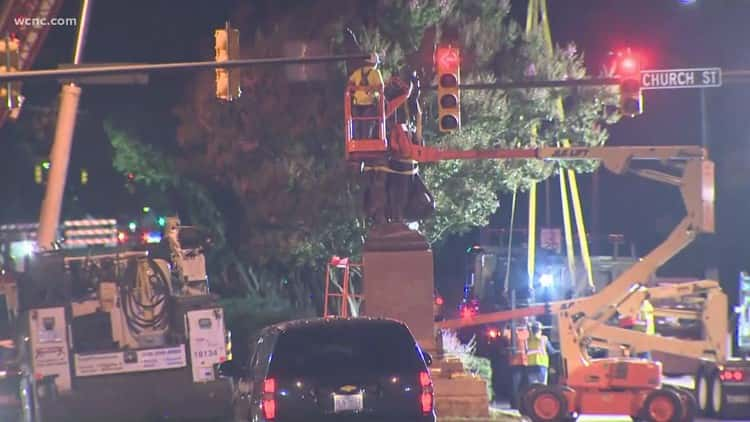 SALISBURY, N.C. — The Fame statue in Salisbury has been removed from its current location late Monday evening.
After several hours of public comment back in June, the Salisbury City Council voted to remove the monument, calling it a "public safety issue."
Council members described the statue as a "flashpoint" that has gotten bigger than the debate about heritage versus hate.
The statue shows an angel holding a fallen Confederate soldier. It pays tribute to Confederate troops from Rowan County, N.C.
Salisbury City Council also voted unanimously to allow the United Daughters of the Confederacy 10 days to enter an agreement with the City of Salisbury to pay for the relocation of the statue. The final decision on how the relocation costs will be covered has not yet been determined.