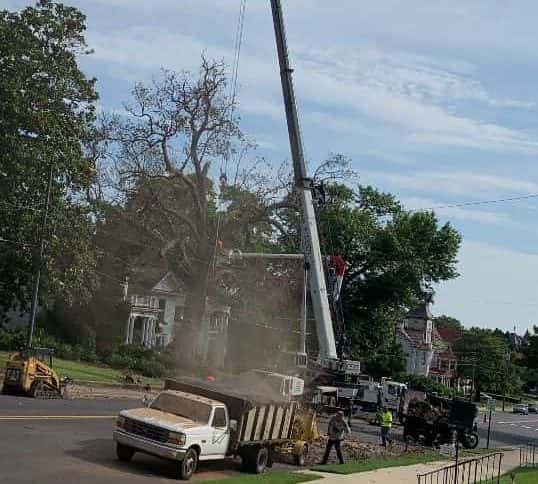 DANVILLE, Va. – A tree that has stood in the heart of Millionaire's Row for the past 300 years is coming down.
Traffic along Main Street was rerouted Tuesday as crews using a huge crane and a wood chipper dismantled the huge Oak tree, branch by branch. By day's end, just the massive trunk was left standing.
The tree was struck by lightning last summer and died. An arborist examined the old Oak and determined that it had to come down.
Photos taken more than a century ago show the stately Oak at Main and Chestnut Streets.
It's believed the tree was standing in 1728 when English colonist William Byrd headed an expedition to determine the boundary between Virginia and North Carolina and camped upstream from what is now Danville.