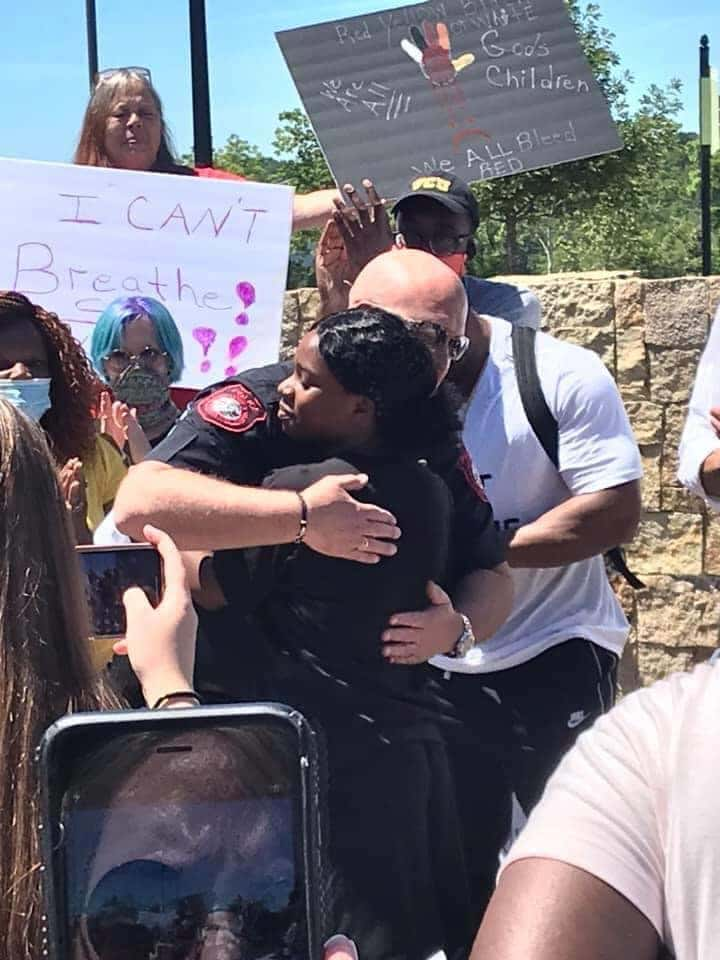 LYNCHBURG, Va. – A mandatory curfew is in place in Lynchburg following a second night of violence. Lynchburg Mayor Treney Tweedy declared a state of emergency in advance of Monday's night's demonstrations, which turned violent. Police say shots were fired during the protest.
A crowd of more than 250 gathered for the protest on Park Avenue near Miller Park. The evening started peacefully but protesters began blocking traffic along Park Avenue and shots were fired in the direction of police. No one was injured but two arrests were made.
38-year-old Bryant Lamont Kemper of Lynchburg was taken into custody and charged with incitement of riot, unlawful assembly and carrying a deadly weapon during a riot. 20-year-old Tykeim Michael Hurt, also of Lynchburg, was charged with three counts of felony property damage, one count of throwing a projectile into an occupied dwelling, and one count of unlawful assembly.
Police in Richmond made more than 200 arrests during a third night of protests over the killing of George Floyd in Minneapolis. Police said Sunday night that at least two dozen people had been detained on the first night of a curfew activated by Gov. Ralph Northam.
Richmond police Chief William Smith updated that number during a news conference Monday, saying that a total of 233 people had been arrested. Smith said more than half of the people who were arrested did not live in Richmond.
The Richmond Times-Dispatch reports that police used tear gas and pepper spray on demonstrators, who started marching downtown from the defaced Robert E. Lee statue shortly after the curfew took effect.
In sharp contrast, dozens marched peacefully through downtown Danville Monday, calling for an end to police brutality in the wake of George Floyd's death in Minneapolis.
Danville Police Chief Scott Booth joined the group earlier in the afternoon. He condemned the actions that led to Floyd's death and called for unity between local, state and national leaders to work for positive change.
The event was the first of several rallies scheduled in Danville this week by a group known as Better America. The gathering was advertised on social media as "a peaceful demonstration." The group marched around Patton, Lynn and Court Streets and across the Martin Luther King Bridge.
Photo courtesy Mark Aron/River City TV