What lady doesn't want a sparkly engagement ring with a beautiful band to show off her married status? Well, when it comes to the Housers, ink will get the point across just as well.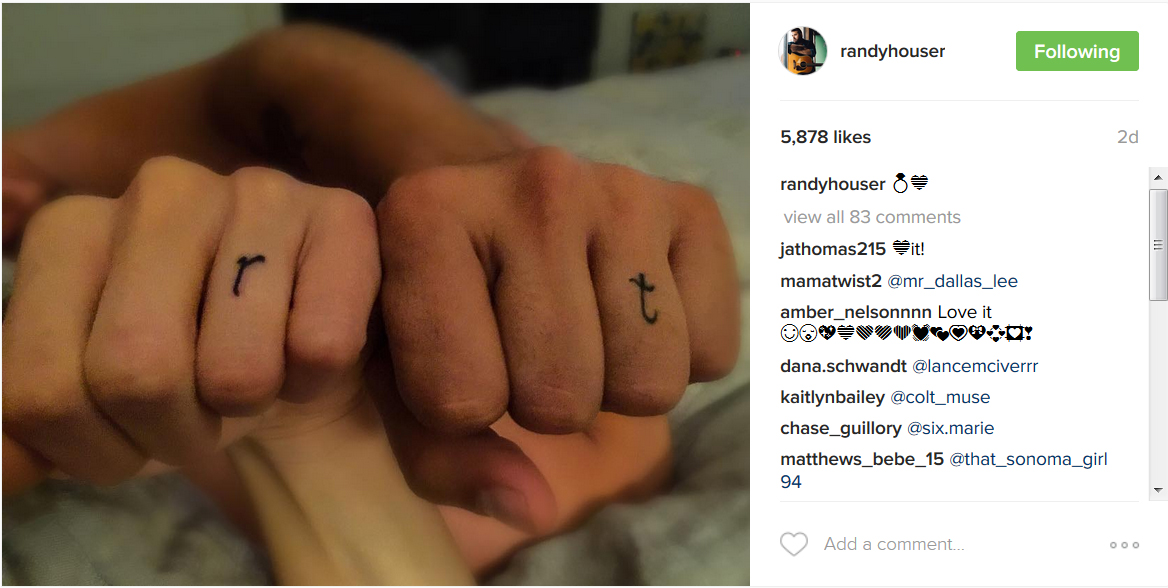 It's actually a really cute idea…if you aren't too afraid of needles.  It also seems to be a growing trend.  A few years back, I saw that Willie Robertson has the same style tattoo on his ring finger.


Would you give it a try? Fellas, would this be a cheaper option for you?
Anyways….
Congrats to the happy newlyweds! They were married about five weeks ago…so they're still in that mushy, lovey-dovey stage of husband and wife.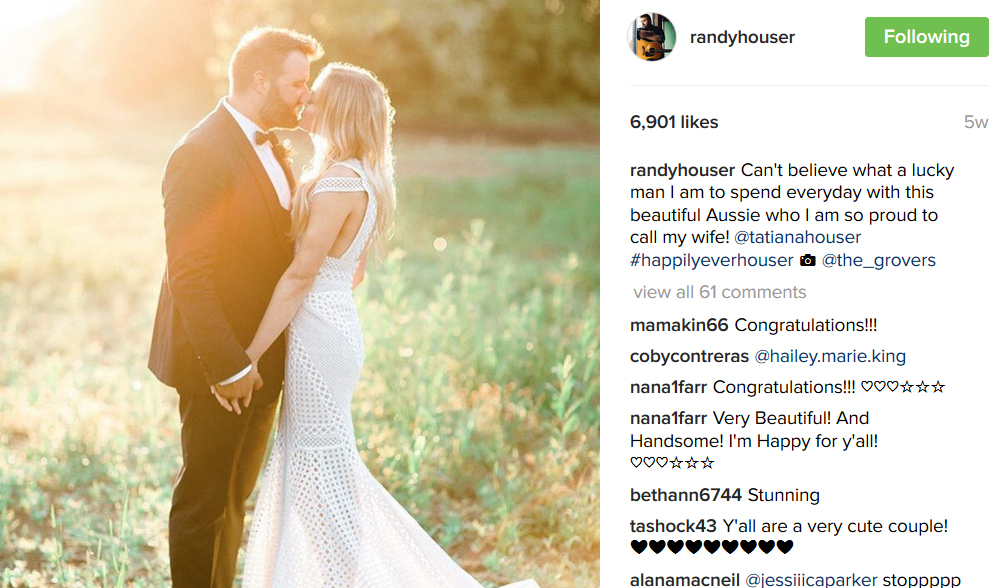 Click the Instagram icon to follow Randy Houser!