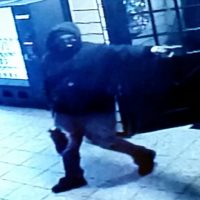 (Rockingham County, N.C.) — Rockingham County Sheriff's investigators are looking for two men who robbed Lucky Duck, a convenience store located on Highway 220 Madison at around 1 a.m. Monday.

The pair were African-American males. Both had their faces covered. One pulled a handgun and demanded money from the cashier before both men fled on foot.
Anyone with information is asked to call Rockingham County Crime Stoppers at 336-349-9683.