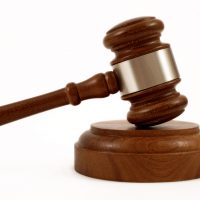 (Chatham, Va.) — A two-day jury trial ended Tuesday with a murder conviction for a Pittsylvania County teenager.
After deliberating for less than 30 minutes, the Chatham jury found 17-year-old Jacob Gene Tharpe guilty of arson and murder in the December 21, 2016 death of his mother, 62-year-old Bernadette Marie Nesbitt. Prosecutors said he stabbed the woman repeatedly and then set their Dry Fork home on fire in an attempt to cover up his crime. Nesbitt was already dead when a firefighter pulled her body from her burning home.
Tharpe's sentencing was delayed until March 12 to allow the teen to undergo a psychological examination.