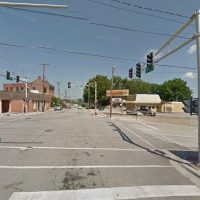 (Danville, Va.) — The Patton Street storm water drainage project has moved to its third phase. During this phase, Patton Street will be closed to all through traffic, with construction taking place in front of the Municipal Building and courthouse.
Northbound traffic is being detoured onto Court Street and southbound traffic is being detoured onto South Market Street, which reopened Tuesday.
South Union Street remains open to through traffic and continues to have access to Patton Street.
The work in this phase began this week and is expected to take two months to complete, weather permitting.
The project is divided into four phases and began Oct. 4 at the lower end of Patton Street. In the final phase, construction will take place at the intersection of Patton and South Union streets, with no through traffic on Patton.