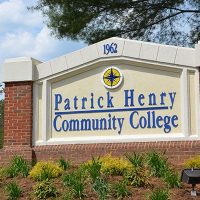 (Martinsville, Va.) – High school seniors in the Martinsville area are getting an early Christmas present.
Spring graduates in Martinsville and Henry County will be given free tuition to attend Patrick Henry Community College, thanks to the Harvest Foundation.
The Foundation has established The SEED Fund, a joint program that will cover PHCC tuition costs in the spring of 2018. Harvest is providing the college with a $3.1 million, three-year grant to make it happen.
The Harvest Foundation said the idea is to eliminate financial barriers that prevent students from attending college and to provide a seamless transition from high school to the community college campus.