Austin Dillon is still flying high after his Daytona 500 victory this Sunday.  Not only is it a huge win, but also symbolic to have the #3 bring home a victory on the anniversary of Earnhart's passing.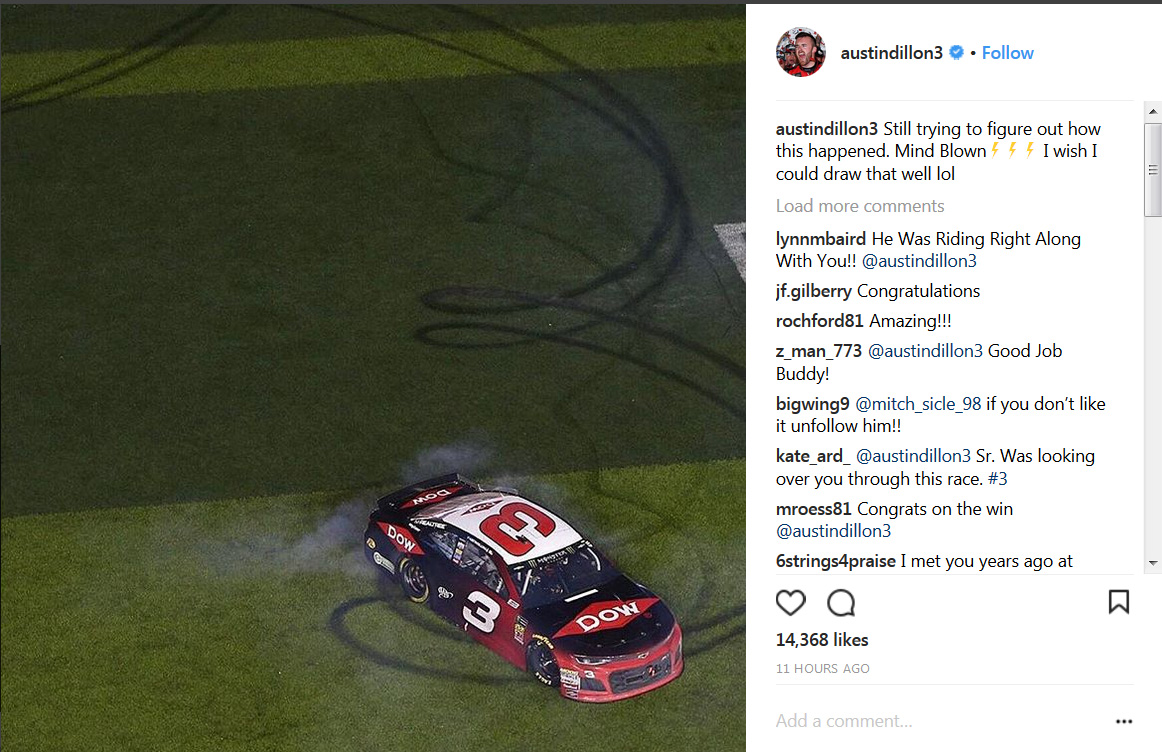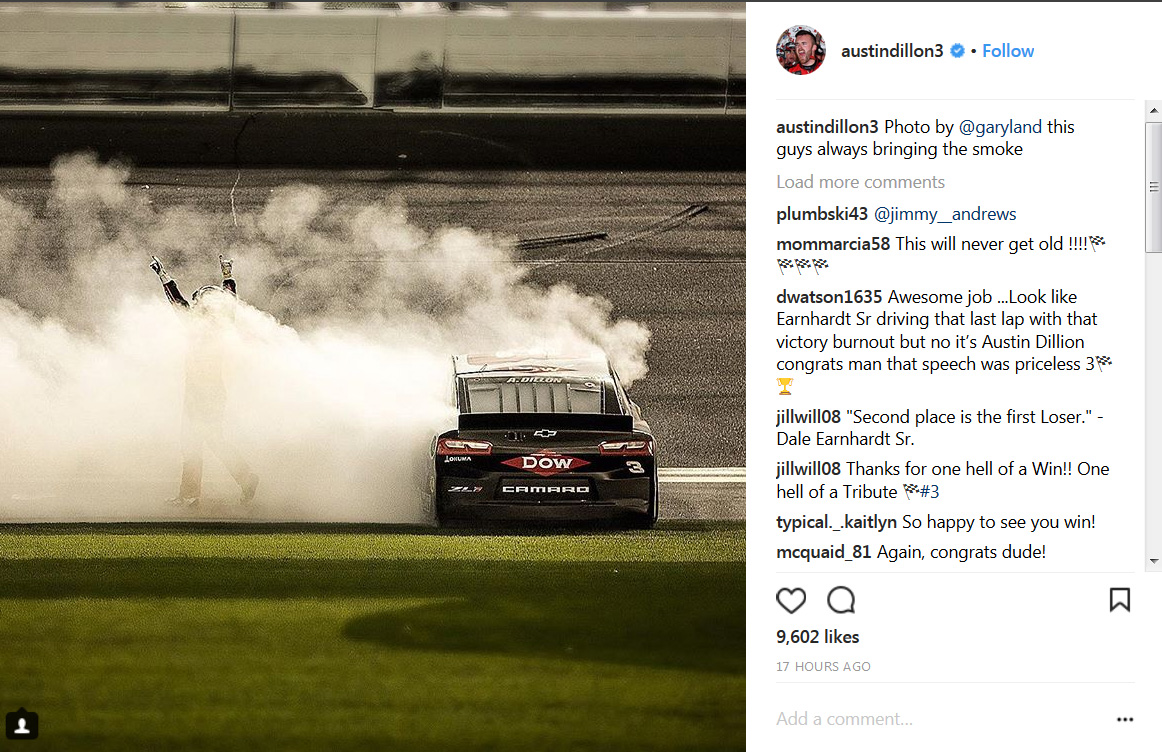 Follow Austin on Instagram here!
To celebrate the huge win, Austin and his crew hit up a local tattoo parlor and got a little ink…where did he choose to place his commemorative tattoo? His left butt cheek. He says it looks cool but the only person who will probably ever see it is his wife, Whitney.