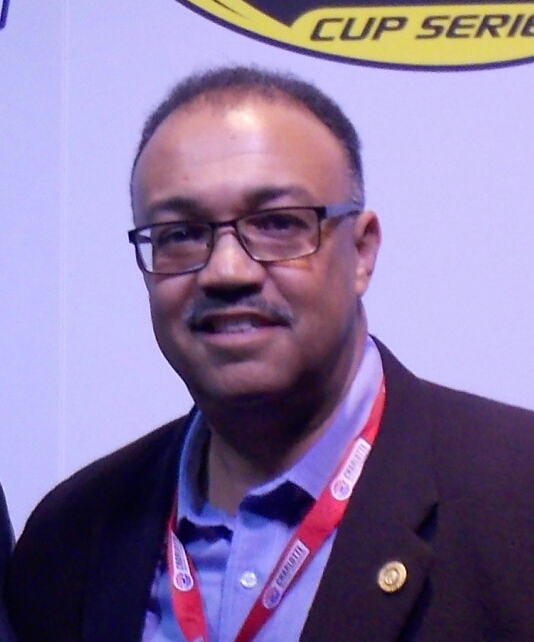 1988 was the year and October marks the month when my friend invited me to go to my first NASCAR race at Rockingham. From that point on I was too cheap to buy race tickets. Within a year I was covering NASCAR for the Nestle- Danville newsletter. At the time we had drivers Chuck Bown and Jeff Gordon in the Busch Grand National Series.
Later I did photography for Winston Cup Scene and Speedway Scene magazines. At the same time I was working for WBTM and we started the show NASCAR Profile. We decided the show would work better on WAKG and renamed the show NASCAR Noise.
Be listening Saturdays at 11:07am, 12:07pm and 1:07pm, I'll give you the "insider information" you want to know about track conditions, driver's abilities at particular speedways, how weather affects the race and more! Plus, I mix in interviews with some of NASCAR's best drivers.
Podcasts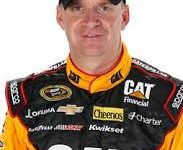 Barry Richmond, host of NASCAR Noise, had a conversation with Jeff Burton.  They talked about road course racing at Charlotte Motor Speedway in September during the 2018 playoffs.
Catch all the HOT action on WAKG!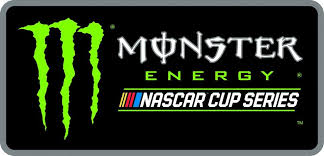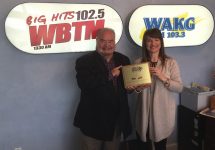 Sports Guy Hutch was the emcee for the Alzheimer's Walk in September 2017. He (along with Sherri) were presented with a "Thank You" plaque.  Always an honor to be part of great community events!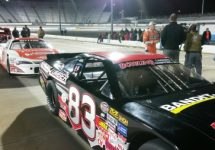 Martinsville Speedway has installed lights. To celebrate, the track opened up for fans to drive a lap under the lights, Thursday, February 2nd. Host of NASCAR Noise, Barry Richmond, attended the festivities..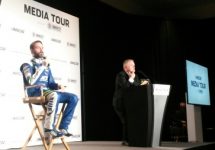 Barry Richmond, host of NASCAR Noise, is at the 2017 NASCAR Media Tour in Charlotte, NC: sponsored by Charlotte Motor Speedway.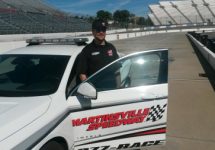 Host of the award-winning "NASCAR Noise," Barry Richmond, attended Media Day at Martinsville Speedway, Tuesday, October 20th.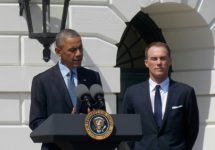 Kevin Harvick was honored at the White House Tuesday, April 21st. Barry Richmond was honored to be an audience member during this special event.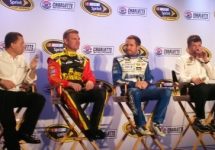 Nascar Noise's Barry Richmond attends press conferences and open forums before the 2015 NASCAR season kicks off!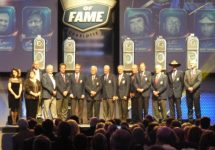 Host of "NASCAR Noise," Barry Richmond, went to Charlotte to experience Acceleration Weekend before the 2013 NASCAR season kicked off!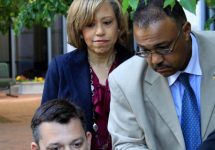 Barry gets behind the scenes at the tracks! He has the best inside scoop and interviews with your favorite drivers. If it's going on in NASCAR, he knows!