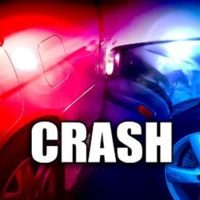 YANCEYVILLE, N.C. — A head-on collision on NC 86 left one driver dead and another seriously injured.
The North Carolina Highway Patrol says 67-year-old Marcus Cook of Blanch died shortly after the accident, which happened Monday morning just outside Yanceyville, near the Virginia state line.
Cook was headed north on Rt. 86 when his Oldsmobile crossed the center line and struck a Chevrolet driven by Kim Young of Providence, N.C., head-on. Young was traveling in the opposite direction. Her truck came to a rest on the side of the highway while Cook's car stopped in the middle of the road.
Cook died a few hours after the crash. He was a Danville native who spent most of his life in Caswell County. He was a graduate of Bartlett Yancey High School.