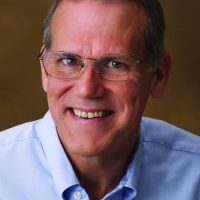 (Clarksville, Va.) — A conservative Republican staved off competition to secure the nomination for the  Virginia's 15th Senate seat.
Frank Ruff had little trouble Tuesday, fending off a challenge from newcomer Dale Sturdifen, a former state trooper. With most of the precincts reporting, Ruff had about 79% of the vote in Tuesday's primary.
Ruff is seeking his fifth term and this is the first time the district has held a primary election since he was elected.
At this point, Ruff faces no Democratic challenger in the November 5 election.
Ruff is 69. He served in the Virginia House of Delegates from 1994-2000 and was elected to the Virginia Senate in November 2000. The sprawling 15th district includes six whole counties and parts of five others in Southside Virginia.