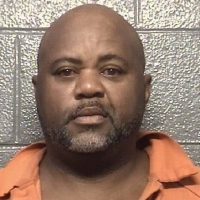 (Danville, Va.) — A Danville judge has certified charges against Onis Moon, the man charged in a double homicide that happened in November.
Murder charges against Moon were forwarded to the grand jury at the conclusion of a preliminary hearing in General District Court on Thursday.
Moon faces two murder charges in the deaths of 83-year-old Royal Douglas Barley and his wife, 87-year-old Valean Ferrell Barley. The couple was found dead inside their Lexington Avenue home on Nov. 7. Their daughter was also injured in the attack.
Moon has confessed to the crimes and his case will be considered during an upcoming term of the grand jury.