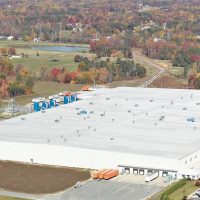 (Danville, Va.) — In a move that will affect both hourly and salaried employees, IKEA announced Thursday that the company is cutting about 90 jobs at the Danville operation.
The company blames "lower demand for some of the bigger IKEA product families produced by IKEA Industry Danville, in combination with too high inventories."
In a news release, IKEA cited a need to lower the production pace and the cost structure in the Danville plant.
Workers and union representatives were informed of the decision on Thursday. The cuts are effective in January.
IKEA has 375 workers in Danville and opened the plant in 2008.