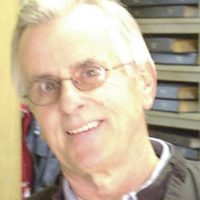 (Halifax County, Va.) — An 81-year-old Halifax man has entered an Alford plea in the fatal shooting of his wife.
The Gazette-Virginian reports that John Frederick Brown entered a plea to first-degree in the January 22 death of his wife, Jeanette Brown. The plea means that Brown does not admit guilt but realizes the evidence would likely result in a guilty verdict.
An autopsy revealed two separate gunshot wounds to Jeanette Brown's head. Police found her dead in the couple's bed. Her husband had a gun to his head when police arrived but the pistol jammed.
He told investigators he killed his wife because she was suffering mentally and physically from a bi-polar disorder. The prosecution contended that her condition was not fatal and said the evidence would show that Jeanette Brown was making plans to divorce her husband.
A sentencing date will be set during the February term of Halifax County Circuit Court.