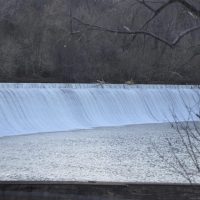 (Danville, Va.) — A research team from Virginia Tech was unable to identify what caused the unusual taste and odor in the drinking water for Danville and South Boston in 2015.
However, the team found no evidence of a long-term impact on the Dan River from the coal ash spill that occurred upstream from Danville in February 2014.
The team from Virginia Tech's Civil and Environmental Engineering Department recently concluded its study of the Dan River and the Smith River. The study began in May 2016, and as part of the study, the team conducted monthly sampling at 12 sites along the two rivers from August 2016 to September 2017.
"During the course of this year, there was never a taste and odor event that occurred, so we were not able to identify the cause of the taste and odor events (in 2015)," said Dr. Dan Gallagher, a professor in the Civil and Environmental Engineering Department.
However, the data collected from the sampling will be valuable if future taste and odor events occur.
Danville and South Boston use the Dan River as a source for potable water. The two municipalities experienced taste and odor issues in the raw and treated drinking water in February through June of 2015, and again in October through December of 2015.