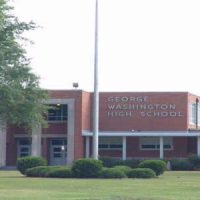 (Danville, Va.) — The Danville Police Department is aware of social media threats circulating at area schools today. Police School Resource Officers, School Security, and Danville Public Schools are currently addressing these reported threats in order to determine their source.
These threats may stem from a fight Wednesday among students at George Washington High School.  Four juveniles involved in the fight were taken before Juvenile Intake in reference to misdemeanor charges. No weapons were involved in that incident and there were no reports of injuries.
Police say they have found "no credible threats to students, teachers, or schools."  The Danville Police Department is continuing to maintain a consistent presence at area schools and is working with Danville Public Schools to maintain a safe environment for students.