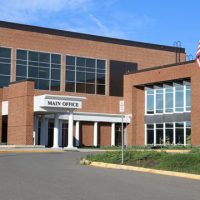 (Roanoke County, Va.) – A middle school student is being held this morning after Roanoke officials say he brought a loaded gun to class Thursday.
The seventh-grade boy has been charged with one count of possession of a handgun on school property.
Authorities say the student brought the gun to school on a dare and did not intend to use the weapon. They say he brought a loaded .25-caliber pistol to Cave Spring Middle School. He is now being held in the Roanoke Valley Juvenile Detention Center.
The incident was reported by another student to the school resource officer at about 12:30 Thursday afternoon.
The gun was confiscated and no one was hurt.