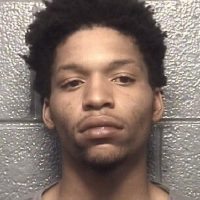 (Danville, Va.) – Bond has been denied for a man charged with firing a gun outside a Danville elementary school.
18-year-old Darick Richardson was in court Tuesday for a bond hearing on charges including discharging a firearm on school property.
Witnesses told Danville Police that  Richardson began shooting a gun outside GLH Johnson Elementary School at around 3:00 p.m. on February 14. Richardson was arrested a short time later within blocks of the scene. Investigators say the shooting had nothing to do with the school.
Richardson was also charged with possessing a firearm on school property and with possession of a stolen firearm. The latter charge was dropped after it was determined that the handgun was not stolen.
Richardson's mother says she plans to appeal the decision to deny bond for her son.