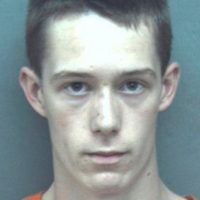 (Christiansburg, Va.) — A jury has been seated in Christiansburg to hear the case against a former Virginia Tech student charged with murdering a 13-year-old girl in January 2016.
Eight women and six men were seated yesterday. Opening arguments will begin at one this afternoon in Montgomery County Circuit Court in what is expected to be a 10-day trial.
David Eisenhauer faces a variety of charges, including first-degree murder in the stabbing death of Nicole Lovell. He entered not-guilty pleas before jury selection began Monday morning.