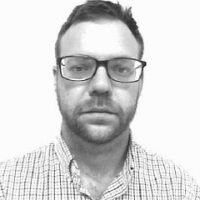 (Winston-Salem, N.C.) — A Lexington, N.C. man formerly known for traveling the country and sharing his story of drug abuse and recovery was arrested in Winston-Salem early Thursday after a series of robberies, including one in Danville.
Forsyth County Sheriff's deputies arrested Richard Macon Dunn, at the end of a high speed chase that ended in a Walmart parking lot in Winston-Salem. Dunn has been linked to robberies in Lexington, Thomasville, Salisbury, and Danville, Virginia, where he is wanted for robbing the Dairy Queen at knifepoint Tuesday night.
The Forsyth County Sheriff's Office has charged Dunn with speeding to elude arrest, driving while impaired, speeding, resisting, delaying and obstructing, hit and run and a fugitive warrant out of Virginia. He is being held without bond.
Dunn is charged with robbing the Family Fare BP on Peters Creek Parkway about 1 a.m. Thursday. Dunn is accused of showing a knife and taking an undisclosed amount of cash from the register. He then left the store and got into a Ford Fusion, which was spotted and pursued by Forsyth County deputies from Lewisville into Winston-Salem, where the driver pulled into the parking lot of a Walmart near Country Club Road and jumped from the moving vehicle. The car continued forward, hitting two parked cars. Dunn was arrested after a short foot pursuit.
At about 8:40 p.m. Tuesday in Danville, a Dairy Queen employee told authorities a man wielding a knife came inside the Riverside Drive eatery in Danville and demanded money.
Dunn awaits extradition to Virginia.