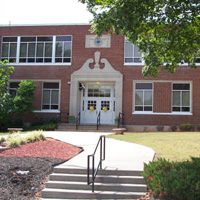 (Danville, Va.) — Carlisle is closing its satellite campus in Danville.
Eric Monday, president of the school's board of trustees, tells the Martinsville Bulletin that Carlisle plans to close the branch campus at the end of the current academic year. He said the Danville location in the former I.W. Taylor Elementary School on Piney Forest Road "does not run at a profit," and the utility costs are "astronomical."
The private school in Danville has 12 employees and 79 students.
The move will not affect the main campus near Martinsville.