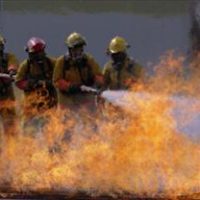 (Danville, Va.) — A national company that rates fire departments based on their training and fire suppression and prevention capabilities has named Danville as a class 1 community, which is the highest rating possible.
The new rating makes Danville one of seven communities in Virginia and 241 in the nation to earn the designation.
The new ranking could also benefit homeowners and businesses with fire insurance costs. Fire protection ratings play a role in the underwriting process at insurance companies. Danville currently has a class 2 rating.
The reclassification came from the Insurance Services Office.
The Commission on Fire Accreditation International analyzed every aspect of the local fire department – administrative, operational, call processing time, turnout time and response time.