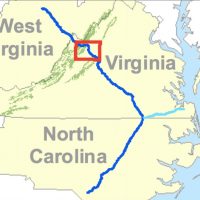 (Raleigh, N.C.) — A 600-mile pipeline that would bring fracked natural gas to Virginia and North Carolina has passed another regulatory milepost.
North Carolina's environmental agency issued a water quality certification Friday that the Atlantic Coast Pipeline project needed because it could affect wetlands or waterways. The state Department of Environmental Quality added conditions including that the pipeline must go under the Neuse River rather than rest on the river bottom.
Pipeline partners Virginia-based Dominion Power and Duke Energy will spend $58 million on environmental initiatives like expanding renewable energy.
Environmentalists say thousands of people opposed the pipeline, which they contend isn't needed. It is proposed to run from West Virginia through Virginia and North Carolina.
The project still needs other federal, state and local environmental permits.