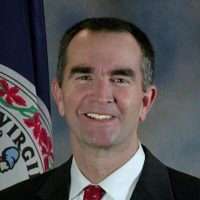 (Richmond, Va.) (AP) — Virginia Gov. Ralph Northam said Thursday he has "significant concerns" about utility-backed legislation to allow electric monopolies to continue charging rates that currently produce excessive yearly profits of hundreds of millions of dollars.
Northam said he wants state regulators to have greater oversight of utilities than what the legislation would allow. The Democratic governor also said he wants Dominion Energy and Appalachian Power to issue bigger refunds to their customers than what's been proposed.
Northam had not previously weighed in on the legislation, which is part of a contentious fight at the General Assembly over electric rates and Dominion's political influence. His opposition to the initial legislation could help shape the debate as it moves forward. Dominion, the state's largest electric utility, is actively negotiating with lawmakers, trade groups and others.