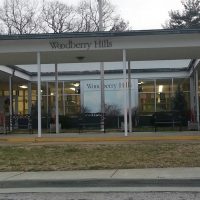 (Danville, Va.) — Danville schools are in need of upgrades, but it won't come cheap.
The school system estimates needed repairs will cost about $120 million.
Four schools top the list of those in need of structural improvements: Woodberry Hills and G.L.H. Johnson Elementary Schools, George Washington High School, and the Langston Focus School. Overcrowding is also a problem at both Woodberry and Johnson.
Many of the buildings date back to the 1950's and haven't seen significant improvements in twenty years. The schools need roofs, additional classroom space and technological improvements.
Because of the price, most – if not all – of the work will require voter approval through a bond referendum.
School officials have spent the past four years working with an architect to determine the needs and must now discuss a method to pay for the projects.