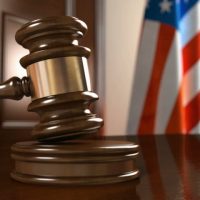 (Collinsville, Va.) — A Henry County jury found Anthony Hopkins guilty of multiple felonies at the conclusion of his two-day trial Tuesday.
The Martinsville Bulletin reports that the panel deliberated for just 40 minutes before returning its verdicts and later sentenced Hopkins to a total of 56 years in prison.
Hopkins was convicted of four counts of abduction, two counts of use of a firearm in the commission of abduction and one count each of carjacking and robbery.
Hopkins, 43, was charged in a January 2000 incident involving a Martinsville woman. Prosecutors said Hopkins abducted her and carjacked the pickup truck she was driving, robbing the woman of her of jewelry to buy drugs.
He was also convicted of another incident in March of 2005, in which three women were held against their will at a Ridgeway motel. One was beaten and dragged by her hair before being forced naked into the cold.