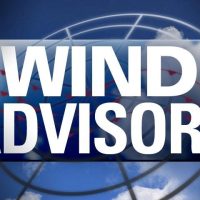 (Danville, Va.) — The National Weather Service has issued a wind advisory for Danville and other parts of southside Virginia and the Piedmont of North Carolina. The advisory is in effect until 6 p.m.
A strong cold front is moving east across the area. Strong wind gusts are occurring along the leading edge of the front. Behind the front, winds were also quite gusty, with the strongest winds across the higher elevations of the Blue Ridge. Winds across the Piedmont will subside after sunset, but winds across the higher elevations near the Blue Ridge will continue to blow through the night.
Danville has received eight reports of downed trees across city right-of-way. One of the trees is across a utility line on Taylor Drive. Power service briefly was interrupted, but has been restored. Currently, there are no reports of power outages within the city limits.